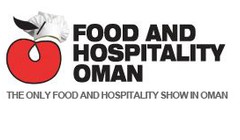 13 August 2013
Riston will present latest and seasonal products from 2nd up to 4th of September in Oman International Exhibition Centre.
Food & Hospitality Oman showcases a comprehensive range of the latest in international food, beverage and hotel industries, including food and beverage, food processing technology, kitchen and catering equipment, packaging systems, hotel supplies and related services.

Welcome to our stall №425!